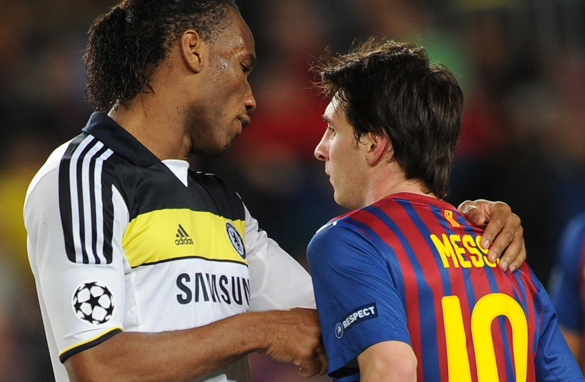 Chelsea's Didier Drogba, left, commiserates with Barcelona's Lionel Messi, who missed a penalty. (AFP/Getty Images)
Chelsea's staggering Champions League victory over Barcelona proves that sport at the highest level can still shock us, defy all the odds and leave us open-mouthed and scratching our heads.
It proves that, despite the specter of corruption and match-fixing, the playing field is still a level one. That even if sponsors and governing bodies want the most entertaining or marketable sides to prevail, star teams don't win by right. Like anyone else, they must earn victory.
With Chelsea down to 10 men, their captain sent off, losing 2-0 and Barcelona's fearsome Camp Nou jubilant - be honest, what were you thinking? How long until Messi scores? Will it be a record win for the European champions, who were seeking a fourth title in six years? Who will Barca face in the final? FULL POST