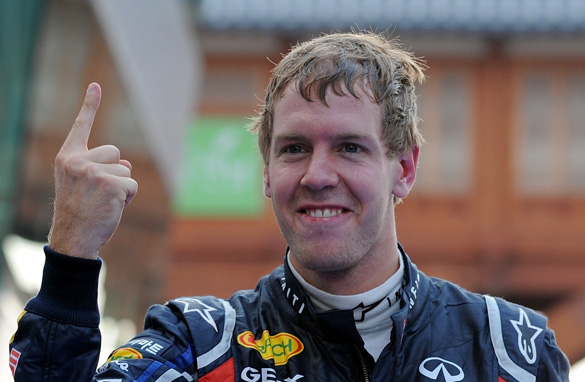 Sebastian Vettel with his familiar No.1 pose from his all-conquering 2011 season.
(Editor's note: Ed Foster is the associate editor of Motor Sport magazine. He is also an F1 pundit for CNN's World Sport show.)
Why hasn't Red Bull won a race so far this year? What's happened to Sebastian Vettel and Mark Webber? Last year the German driver turned up at every track expecting to win, such was the dominance of his car. However, this year it's all changed.
Mercedes has won its first race since 1955, McLaren has started the year with a quick car, and Ferrari most certainly hasn't. Is Red Bull's dominance finally over? It is for now, but don't expect double world champion Vettel to be happy not taking that checkered flag and showing us all that "victory finger" of his.
For those that are wondering what's happened since the black and white flag was waved in Brazil last season, here's some insight from the paddock: