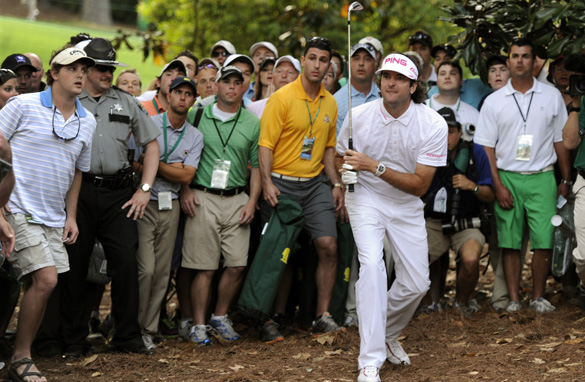 The eyes of the world are now on new Masters champion Bubba Watson, who here hits his incredible playoff shot.
Golf has just been injected with a breath of fresh air, and it's taken a dramatic Masters Tournament for the golf world to fully appreciate what it now has on its hands.
Bubba Watson is the new Masters champion. Very few could have predicted that he would have the tenacity to bring this one home, despite recent good form and an outrageous talent to boot.
"Bubba Golf," as he calls it, can only be played by the owner: Booming drives, all played with shape, allied to a hit-it-find-it-and hit-it-again approach. It's very refreshing on the professional golf circuit. He plays the game in a unique way, relying totally on creative shot-making that cannot be taught. FULL POST