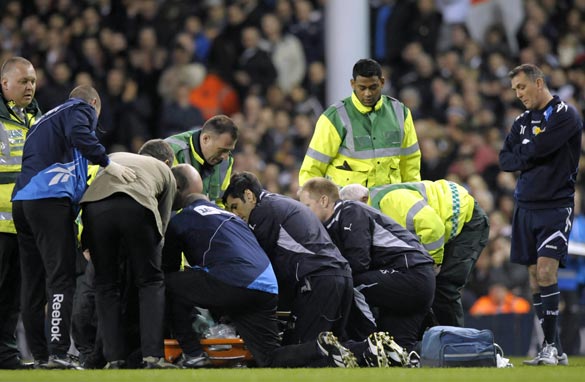 Bolton manager Owen Coyle watches on as his player Fabrice Muamba receives urgent medical attention at White Hart Lane.
The shocking sight of Premier League player Fabrice Muamba collapsing on the pitch while playing in a match on Saturday should act as a wake-up call to the football authorities in England and across Europe.
It has highlighted again that the standards and practices in place right now are not good enough to identify the type of heart problem which struck down the 23-year-old Bolton midfielder.
They leave too much to chance - and let's not forget that the Muamba incident is just the latest in a series of tragic events which has seen high-profile players such as Marc-Vivien Foe, Miklos Feher, Phil O'Donnell, Antonio Puerta and Daniel Jarque lost their lives due to heart problems. FULL POST