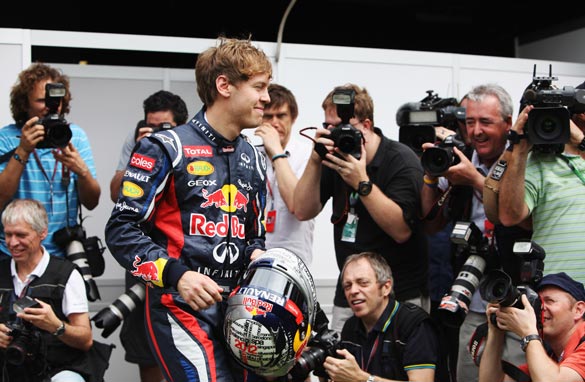 Sebastian Vettel is the center of media attention ahead of the opening grand prix of the season in Australia.
The fact that there are six Formula One world champions on the grid for this weekend's season-opening Australian Grand Prix, the most there has ever been, is amazing.
As racing drivers, what they all want to do is win a race with the best possible grid. If they win against nobodies, it means nothing to them. But with six world champions, if they win a race, it is a huge accolade to have.
One of the reasons it should be a really good season is all the teams seem much closer together this year. We won't know the true nature of things until the end of the fly away races at the beginning of the season, but everything looks a bit closer. Even the midfield teams look closer to the front of the grid than normal. FULL POST