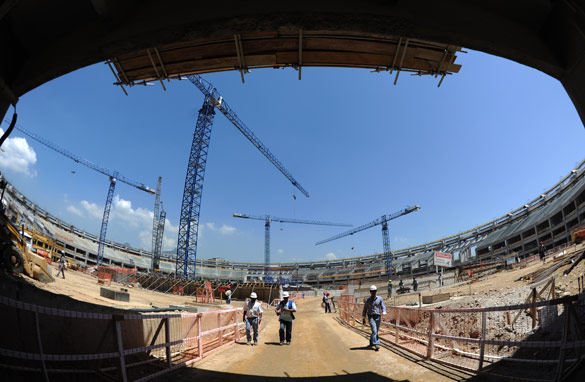 The iconic Maracana stadium in Rio de Janeiro is being redeveloped and will host the 2014 World Cup final.
A mess. That would be a good way to describe the situation in Brazilian football after Ricardo Teixeira, the chairman of its Football Federation (CBF) and 2014 World Cup organizing committee, stepped down on Monday.
With a little over two years to go until the biggest tournament on the planet kicks off, construction at stadiums is behind schedule, the relationship between Brazil's government and the game's ruling body FIFA is in tatters - and now Brazilian football's most powerful and influential man is gone.
It really doesn't take a genius to figure out that the South American country's preparations are in trouble. No wonder FIFA's secretary general Jerome Valcke said Brazil needed a "kick up the backside." FULL POST