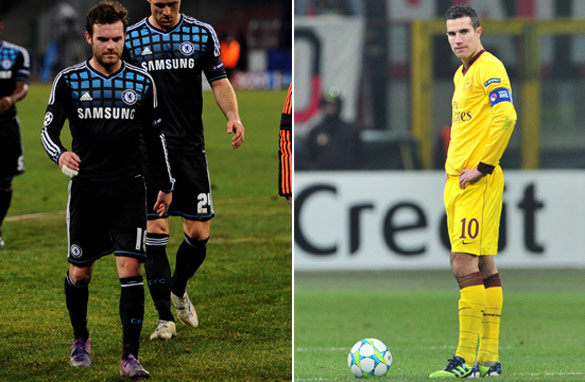 Down and out? Both Chelsea and Arsenal suffered heavy defeats in their first leg matches in Italy (Getty Images).
There is a very good chance that, for the first time since 1996, there will be no English teams in the quarterfinals of the Champions League. Arsenal and Chelsea have to overturn four and two-goal deficits against AC Milan and Napoli respectively, and it doesn't look good.
Why should we care? Because it has become a ritual for Premier League clubs to reach this phase of the competition. In recent years, two, three, even four teams from England have been part of the last eight.
So it begs the question, what is going on? In my view there are a few good reasons for this. FULL POST