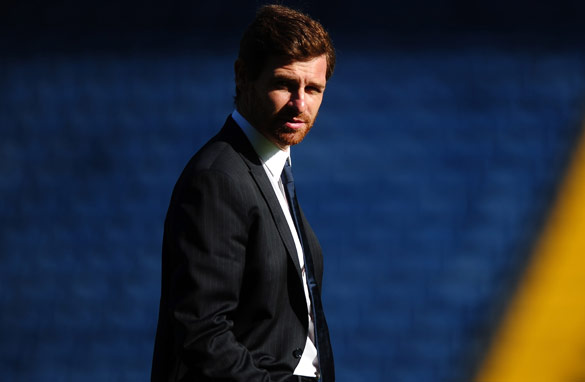 Chelsea are currently fifth in the Premier League, outside of the Champions League qualifying positions (Getty Images).
The sacking of Andre Villas-Boas proves that Chelsea is still a rich man's plaything but fans of the club should be grateful that owner Roman Abramovich is still paying attention to his footballing toy instead of leaving it, forgotten and unloved, at the bottom of the cupboard.
Forget talk of Abramovich shirking his long term project. He was right to ditch a manager who took the 2010 English Premier League champions, last season's runners-up, a club that's only been out of the top two once in the last nine seasons, and left them struggling to qualify for the UEFA Champions League after eight consecutive years in the competition.
Villas-Boas' oversaw just 19 wins in 40 games, giving him a win percentage of 47.5 per cent - the worst of any Chelsea manager in the Abramovich era.
Those bare statistics make it irrelevant whether or not Villas-Boas was the victim of dressing room militancy, senior players with a more direct line of communication to the owner than the manager himself. FULL POST