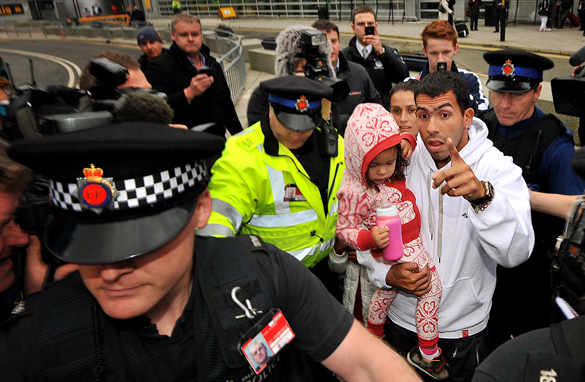 Carlos Tevez had a police escort when he arrived back at Manchester airport on February 14. (Getty Images)
So Carlos Tevez has come crawling back to England, offering apologies to his club Manchester City.
Just over a week after his return to the UK - on Valentine's Day - the Argentina international has finally said sorry for going missing for the past three months, having fallen out with City manager Roberto Mancini.
It's hard to tell exactly what has gone on behind the scenes in the past seven days at the English Premier League leaders, but Tevez now appears ready to show a commitment that he has notably lacked so far in his highly-paid stint at the Etihad Stadium. FULL POST