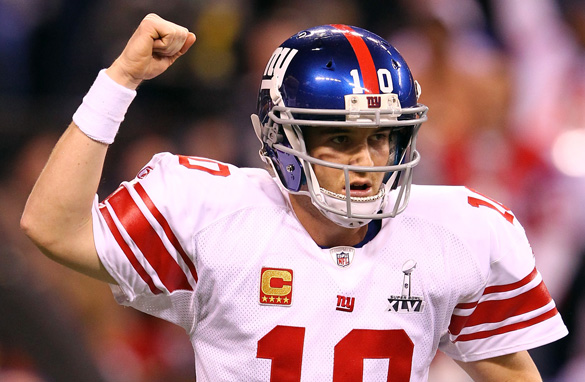 New York Giants' Eli Manning showed that he is among the NFL's elite quarterbacks.
It's called the Super Bowl, but there's no guarantee that American football's showcase event will be a super show. Fortunately, the game that crowned the 2012 NFL champion here in Indianapolis on Sunday did live up to its much-hyped moniker.
Even if you don't support either the New England Patriots or the New York Giants, it was easy to get caught up in the high drama that was Super Bowl XLVI.
From the strange start - which saw Tom Brady call for intentional grounding in the end zone and led to a rare Super Bowl safety - to the Patriots quarterback needing to aim for the same end zone as time expired in order to pull off a game-saving comeback that never materialized ... this Super Bowl had it all. FULL POST