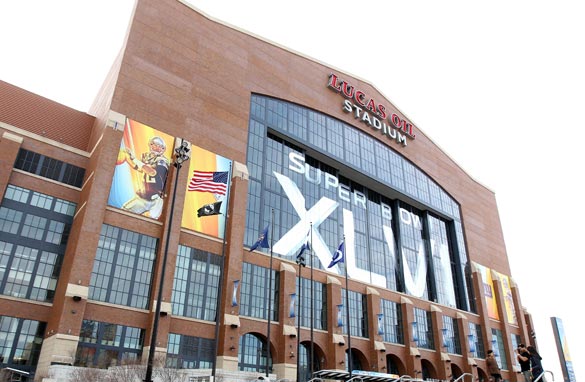 The Lucas Oil Stadium in Indianapolis will host the match-up between the Giants and the Patriots.
The Super Bowl long ago became another holiday in the USA, bringing people together to enjoy the super-hyped finale to the NFL season. While families gather for Christmas and Thanksgiving, the Super Bowl gives Americans a chance to party with friends.
To gauge how highly Americans think of this event, it's important to note that each Super Bowl is numbered by Roman numerals. In Sunday's XLVI edition (that's Super Bowl 46 for you non-history majors), the New England Patriots clash with the New York Giants in what is called one of the best matchups in recent memory.
The game is a rematch of Super Bowl XLII (42), when Eli Manning and the Giants spoiled the 18-0 Patriots' quest for a perfect season. Manning threw the winning touchdown pass with 35 seconds left in the game to give Tom Brady his only loss in four Super Bowl appearances. FULL POST