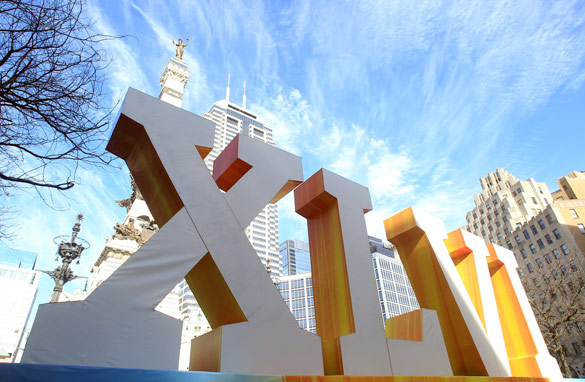 The giant Super Bowl Experience has taken over downtown Indianapolis ahead of Sunday's game. (Getty Images)
One of the biggest sporting spectacles on the planet has descended on one of the smallest U.S. cities to ever host such a grandiose event. Indianapolis is known as the "Crossroads of America" and, with a moniker like that, it only makes sense that the 12th largest city in the U.S. would get in on the action.
Super Bowl Sunday is a very American tradition that's caught the attention of many sports fans around the world. But until now, they have probably only known about this town of just over 800,000 people thanks to the Indianapolis 500 motor race. Now, Indy truly shifts into high gear!
Hosting a Super Bowl is a mammoth task and Indianapolis has shown, in the days leading up to the big game, that it's up for the challenge. FULL POST