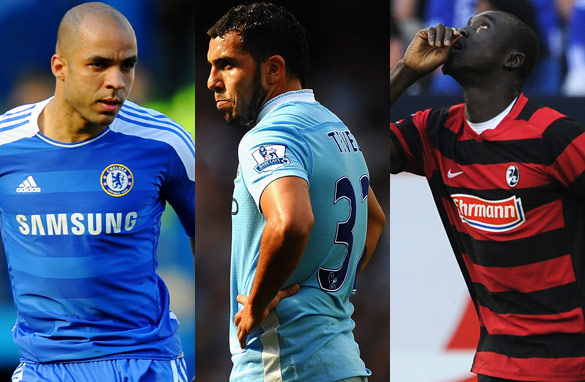 From left: Alex, Carlos Tevez and Papiss Cisse are among the top footballers who could be on the move this month.
European football's January transfer window is now open, and clubs have started to intensify their scouting efforts in a bid to improve their chances of living up to expectations this season. Many managers don't like spending a lot of money in the winter, but it could be the difference between success and failure.
I have taken a look at 10 players who realistically could leave their current clubs and strengthen many others around the world. Of course there are some star players who are expected to move soon, like Neymar or Wesley Sneijder, but I have not included them in my list since they will most likely be transferred when this season is finished.
So here is my list of the top targets this month. Some of them would be real bargains. Let me know what you think. FULL POST