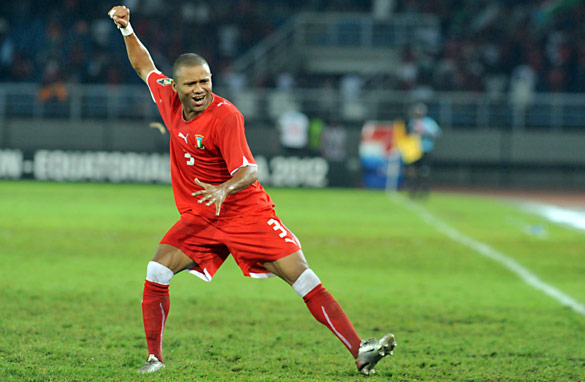 David Alvarez scored the goal which sent Equatorial Guinea through and Senegal crashing out. (Getty Images)
The African Cup of Nations is coming to the end of its first week and, as I predicted before the start of the tournament, there have already been massive shocks and they are set to continue.
I'm delighted for Equatorial Guinea. Their victory over one of the favorites, Senegal, was a stunning result for a nation of just over 700,000 people and ranked 151st in the world.
They kept to a strict game plan and were rewarded with a 2-1 victory which eliminated Senegal, who will be going home after their final group game. FULL POST