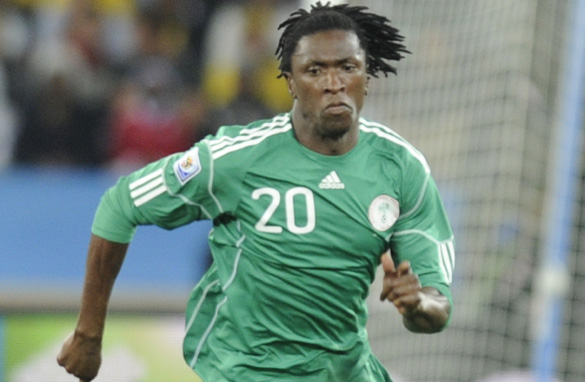 Fulham midfielder Dickson Etuhu has represented Nigeria at the highest level. (Getty Images)
I'm passionate about the African Cup of Nations. I've played in it twice for Nigeria and it's the most amazing experience I have had in football, even better than the World Cup and the English Premier League where I play for Fulham.
In Africa, football really is like a religion. It unites people of all backgrounds, it brings them together in common cause, and victory in the Cup of Nations is considered the pinnacle of achievement.
But for some countries, like Libya, just getting to the finals is an incredible achievement. I'll certainly be looking out for them in this tournament and I'm really hoping they can qualify out of their group. I understand that some of their players were at the sharp end of the turmoil, even taking part in the fighting, as Gadhafi was toppled from power. FULL POST