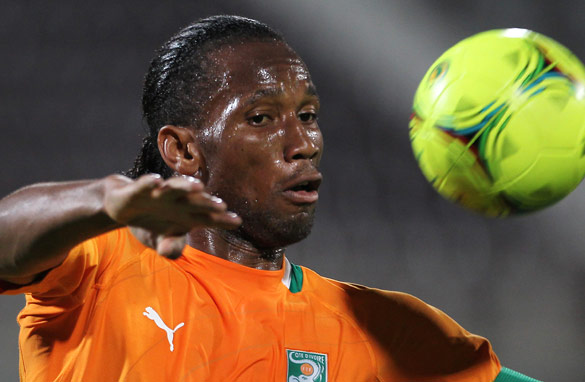 Can Chelsea striker Didier Drogba lead the Ivory Coast to African Cup of Nations glory? (Getty Images)
Most of the talk leading up to this weekend's start of the 2012 African Cup of Nations has focused on the teams who won't be there, rather than on the ones who will.
It's understandable, considering Egypt, Cameroon and Nigeria - who have a combined total of 13 titles - didn't qualify for the tournament, which will take place in Equatorial Guinea and Gabon. That means we won't be seeing the likes of Mohamed Zidane, Samuel Eto'o or Jon Obi Mikel, among others, in action over the next month.
However, just because three traditional contenders didn't make it doesn't mean we shouldn't care about the competition. Quite the opposite. There are other emerging powers on the continent and plenty of new players to discover over the event's three weeks. FULL POST