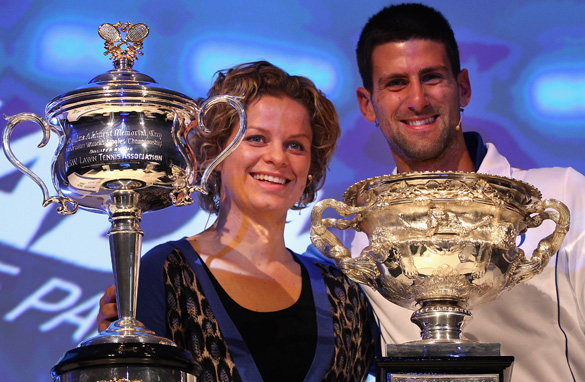 Kim Clijsters, left, and Novak Djokovic took home the winners' trophies in Melbourne last year.
There are two burning questions ahead of the tennis season's opening grand slam in Melbourne: can Novak Djokovic repeat his stellar form from last year, and will the women's No. 1 be a major winner ?
Djokovic's Australian Open preparations have been relatively low-key again, an approach that worked last year as he launched a 43-match winning streak in Melbourne and ended the year as world No. 1 with three of the four coveted crowns.
While in 2011 he played in the non-sanctioned Hopman Cup mixed teams event, this month the Serbian made do with scooping $250,000 at an exhibition event in Abu Dhabi. FULL POST