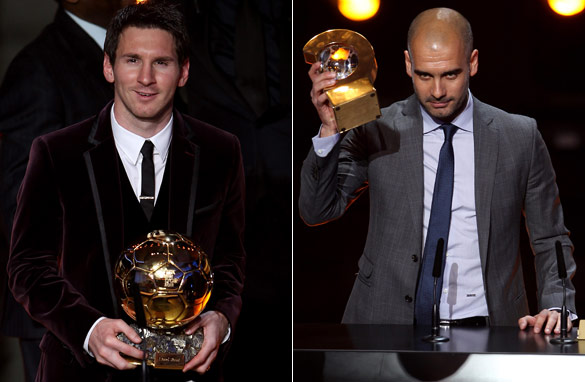 Lionel Messi (left) was crowned the world's best player on Monday, while Guardiola was named football's top coach.
This week I traveled to Zurich to cover the 2011 FIFA Ballon D'Or awards ceremony. The event crowned Leo Messi as the best footballer on the planet and Pep Guardiola as the top manager in the game.
No argument from me on both counts, as the little Argentine and the Spanish coach enjoyed a phenomenal year during which Barcelona won five out of a possible six trophies.
While I was in Switzerland, I was asked by several colleagues why I thought Barca were so good. Was it the academy, was it down to Messi's brilliance, or Xavi's playmaking ability perhaps? FULL POST