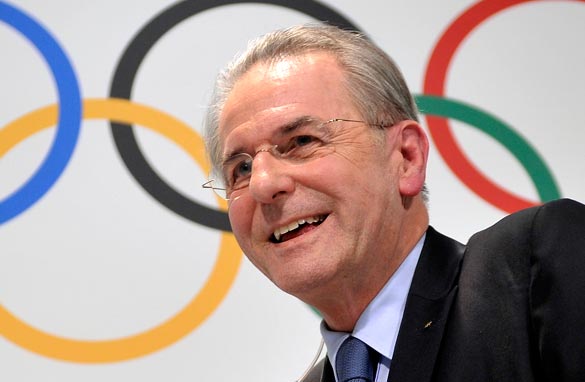 Belgium's Jacques Rogge has been head of the IOC for more than a decade.
With London 2012 just 200 days away, this is a significant year for the International Olympic Committee.
The British organizers of the four-yearly sporting showpiece have contended with ticketing controversies and faced transport, security and budgeting challenges in their bid to follow in the footsteps of Beijing four years ago.
Illegal gambling has also been on the rise in worldwide sport, and London chiefs have identified it as a bigger threat to this year's Games than drugs.
"You cannot underestimate the threat this poses because the moment that spectators start to feel that what they are seeing is not a true contest, that is when spectators stop turning up and the whole thing turns to pieces," Britain's Olympics Minister Hugh Robertson told the Sunday Times.
The IOC has also had its problems, with top officials Lamine Diack and Issa Hayatou reprimanded late last year for having received financial kickbacks between 1989-1999.
CNN interviewed the IOC's longtime president Jacques Rogge on Saturday January 14, and he answered some of CNN readers' questions: 
Rogge has been head of the IOC since 2001. The 69-year-old is a former sailor who competed at three Olympics between 1968 and 1976, and his son Philippe is involved with the Belgian Olympic Committee.
Rogge courted controversy in 2008 when he questioned Usain Bolt's excited celebrations after winning gold in the 100 meters, leading some critics to suggest he was out of touch with modern athletes.