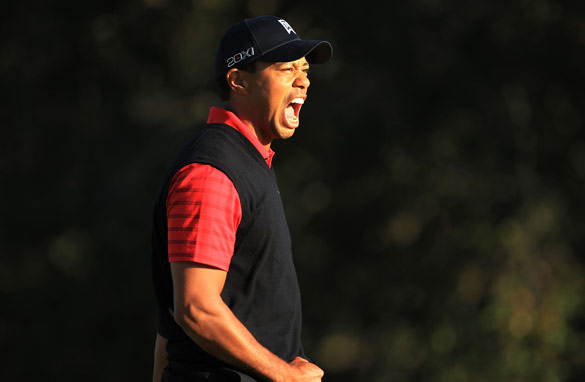 Tiger Woods celebrates his victory in the Chevron World Challenge but sterner tests await in 2012.
If you want to know why Tiger Woods isn't about to dominate golf the way he once did, watch Luke Donald and Rory McIlroy go head to head at the Dubai World Championship this weekend.
Suddenly the sport's focus is on two Brits –- 1st and 2nd in the world rankings -– battling it out to finish top of Europe's money list. In years gone by, that sort of headline-grabber would have played out in the United States.
But this isn't about a switch in golf's geographical power base; it's about a generational change. And the disappearance of Tiger's fear factor despite his first tournament victory for more than two years. FULL POST