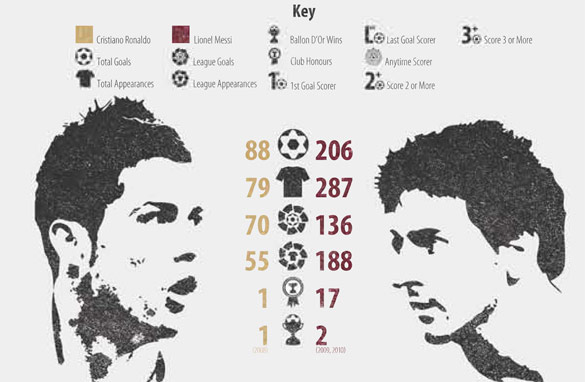 Barcelona's Lionel Messi and Cristiano Ronaldo will go head-to-head on Saturday (Image courtesy of Betclic).
1929. According to the Spanish football almanacs, that was the year the first league clash between Real Madrid and Barcelona took place.
Los Merengues came out on top then, and I think they will be the ones celebrating a victory when the dust settles at the Santiago Bernabeu on Saturday night.
Before the season started, in the European previews I wrote, I picked Real to win the title this year. I did so because in my mind, Jose Mourinho has had the necessary time and money to build a team capable of beating Barcelona. FULL POST