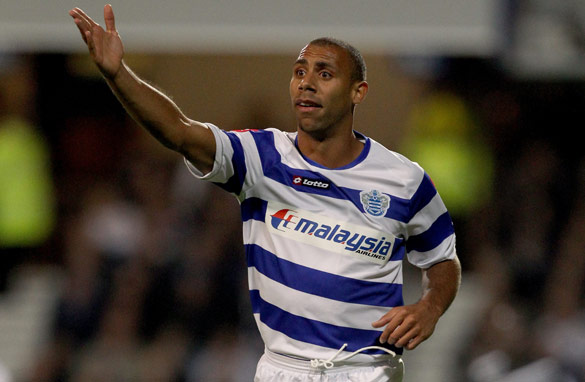 Queens Park Rangers defender Anton Ferdinand has accused Chelsea captain John Terry of racial abuse.
Is there racism in football? My first instinct is to say yes, because football is a reflection of society and, unfortunately, racism is present in many societies around the world.
Furthermore, taking into account the various cases where fans have abused players during matches, this is obviously still a serious issue in some parts of the globe.
What really concerns me now, however, is investigating whether there is racism on the field of play. In light of what has happened in England recently and in other nations such as Spain and Portugal, where players have allegedly abused each other, football authorities must step up and take action.
The first thing that needs to be done is to define what constitutes racist behavior on the pitch.
If one player calls another player a "black c***," like England and Chelsea captain John Terry allegedly did to Anton Ferdinand during a Premier League match last month, is that racist? Is he insulting Ferdinand for the color of his skin, or is he simply insulting him and adding skin color as an adjective? Equally, is it racist if a black player calls a white opponent a "white c***?"
You may think I am being silly, but it is an important distinction to make. It is not the same as if a player calls another a "n*****," which is clearly a racist insult.
Therefore, in my eyes, the priority is to decide whether calling someone black is racist. For example, Portuguese legend Eusebio was quoted this week saying that he was called black thousands of times in his football career and he never saw it as an insult. He added: "Black is the color of my skin and I am proud to be black. I may have been upset if they called me white!"
Another example of why it is important to make this distinction concerns an incident of alleged racist abuse in October's Premier League match between Manchester United and Liverpool. Senegal-born France international Patrice Evra accused Uruguay forward Luis Suarez of such abuse when he was called "black" various times during the contest at Anfield.
Once the definition of racism is attained, football authorities then need to decide on a penalty. And in this case, if you ask me, it needs to be a heavy one. Would a 10-match ban along with a fine of two months' salary be excessive? Not in my eyes, but that is for the pertinent people to decide.
I would like to add that the Terry case is being investigated by the London Metropolitan Police. It is not up to me to comment on whether this should be a matter for the police to deal with, but shouldn't football organizations be the ones to set the example and deal with cases of this nature?
So I would like to call upon football's governing bodies to take a stand and to take the lead on this matter. With a multitude of cameras present at most top-flight games around the world, it is only a matter of time before another case arises. When it does, FIFA or UEFA or whatever body has jurisdiction on the matter, should be ready to address the situation.