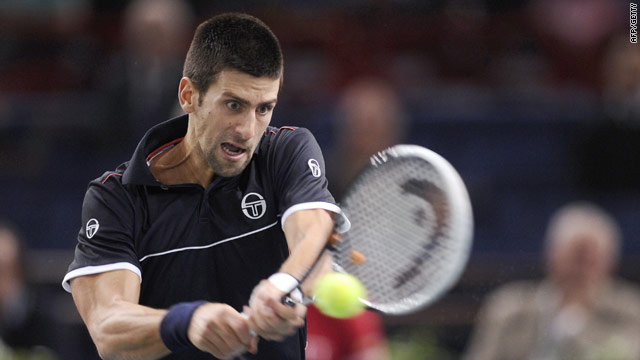 Novak Djokovic plays a return during his third round win over Victor Troicki in Paris.
To play, or not to play, that was the question facing Novak Djokovic – or so some thought!
As World No.1, the Serb was entitled to a $2 million bonus if he played all eight World Tour Masters 1000 tournaments and $1.6 million if he played seven of the eight.
Having already missed the Shanghai tournament because of a back injury, Djokovic had to play in Paris, or else he'd end up with nothing -– but then there was that reoccurrence of a shoulder injury in Basel. . FULL POST