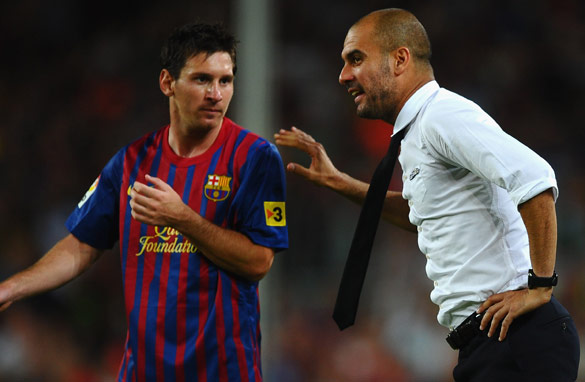 Will Barcelona star Lionel Messi and team coach Josep Guardiola be named the world's best in January?
There is little doubt in my mind that Leo Messi will be the FIFA Ballon d'Or winner when the award is handed out in Zurich in January of next year. As much as it would be interesting to speculate about who else could win it, there is no point.
Messi heads 2011 FIFA Ballon d'Or shortlist
There are a lot of fantastic footballers in the list of finalists unveiled on Tuesday, but Messi is the master.
This is a man who is head and shoulders above everyone else in the world of football right now. This is someone who is probably, along with Diego Maradona, Pele and Zinedine Zidane, one of the best players who has ever walked the earth. FULL POST