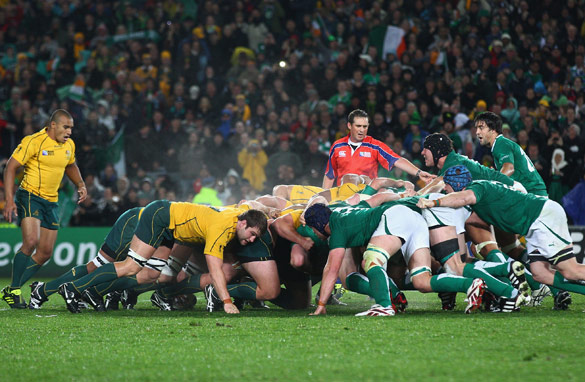 Ireland's victory over Australia in the pool stage has caused a north-south divide in the last eight of the World Cup.
The 2011 Rugby World Cup has turned into a battle between the northern and the southern hemisphere. Rankings and continental pride is at stake and the pressure is very much on England, France, Wales and Ireland to prove they are a match for the best that New Zealand, Australia, South Africa and Argentina have to offer.
Ireland's shock win over Australia in the pool stage has left the draw split down geographical lines; nations north of the equator in one half, and countries south of it in the other.
It means we won't get to see north versus south until the final itself on Sunday October 23rd, and if England stumble along the way either Wales, Ireland or France will get the chance to become only the second European nation to be crowned world champions. FULL POST