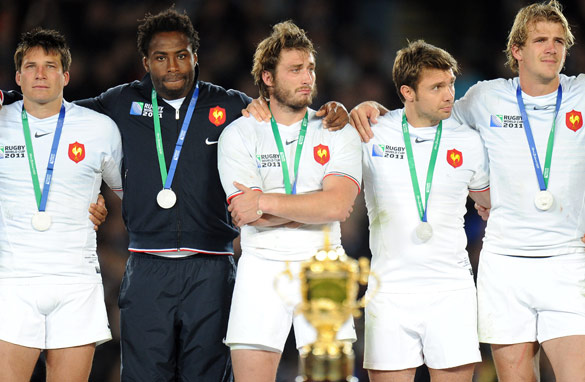 France can only look on as New Zealand are crowned Rugby World Cup champions.
I expected this blog to be about the glory of New Zealand rugby; a poetic tribute to the majesty of the All Blacks and their record margin of victory. Instead, France produced a performance that stood up, grabbed you by the throat and demanded to be acknowledged.
Les Bleus were meant to be the chorus, the supporting cast. Instead, they stole the limelight from the intended stars of the World Cup final. The hosts were the team of the tournament but France were better at Eden Park on Sunday.
As I fly out of Auckland, more than four million New Zealanders are rightly hailing their new heroes – the country's first rugby world champions for nearly a quarter of a century. Monday's victory parade brought hundreds of thousands flooding on to the streets. FULL POST