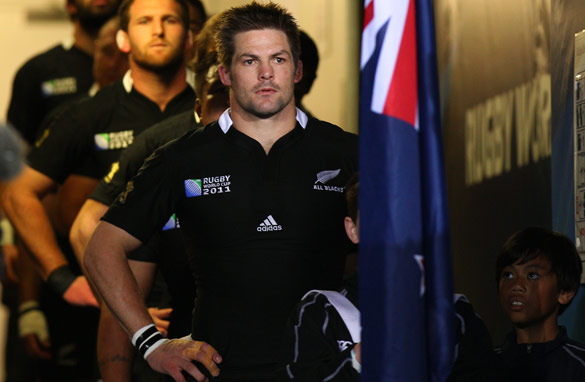 All Blacks captain Richie McCaw will be expected to lead New Zealand to glory in Sunday's Rugby World Cup final.
Like any other sport, rugby has plenty of clichés and one of them is to never write off the French. It won't apply on Sunday at Eden Park Stadium, though, and I expect New Zealand to win the Rugby World Cup final by a record margin.
A week ago, that would have been a bold prediction. Now, it seems a statement of the obvious. France's stock has plunged further than the global finance markets, while the All Blacks look every inch the number one-ranked team in the world.
Rugby means so much in New Zealand, and the pressure on the All Blacks to win this tournament is so vast, that my usual professional detachment briefly deserted me on Sunday. Even I felt nervous ahead of the hosts' semifinal showdown against Australia. FULL POST