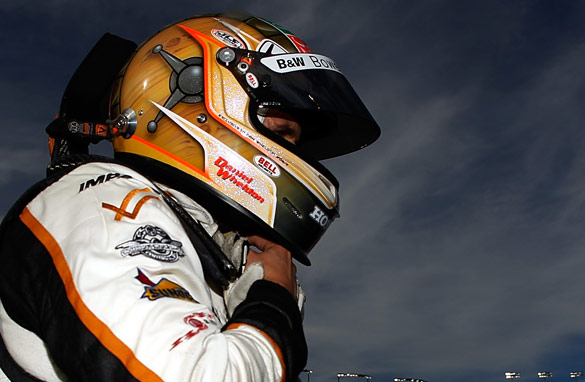 Dan Wheldon at the IndyCar World Championships in Las Vegas, prior to his fatal crash.
The death of British driver and two-time Indy 500 champion Dan Wheldon in Sunday's IndyCar World Championships at Las Vegas was graphic in its violence, distressing in its drama and a tragedy for all who knew him.
The 33-year-old, who started the race seeking to win a $5 million purse as victor, drove to his grave participating in the sport he loved.
IndyCar, America's most popular version of open-wheeled racing, is currently enduring its darkest hour as Wheldon's family and friends try to deal with his sudden departure. FULL POST