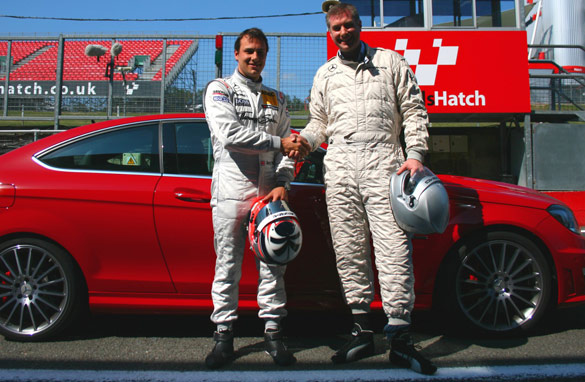 CNN's Don Riddell prepares to take to the track with F1 test driver Gary Paffett.
I have always been intrigued by athletes who can perform under pressure. While many would crumble when the heat is on, they not only perform, they excel.
Being a racing driver is about as pressured as it can get. At speeds sometimes in excess of 200 miles per hour, these guys have to make split-second decisions with courage and skill in order to win a race and stay out of trouble. The sort of trouble that can be very bad for your health!
I was lucky enough to experience first-hand what these drivers go through when former DTM champion and F1 test driver Gary Paffett agreed to teach me how to drive a Mercedes C63 at Brands Hatch near London. FULL POST