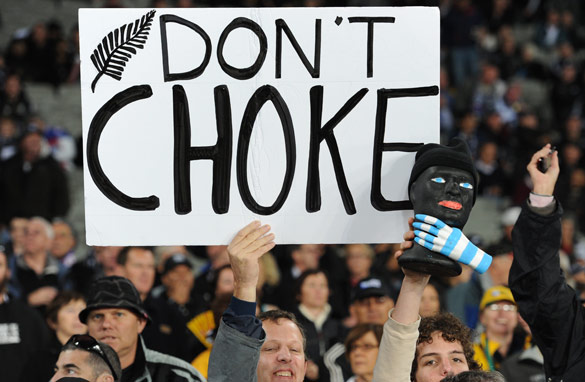 New Zealand fans hold up a banner urging the All Blacks not to choke during their clash with Argentina.
Flying to New Zealand for the final fortnight of the Rugby World cup is a bit like walking into the keepsake-crammed house of a collector; the obsession seems a bit unhealthy but you can't help admiring it just a little.
And it underlines how the hosts simply have to lift the trophy on home soil again, after a wait of 24 years.
It's as if the end of the world is nigh and the government wants to give advice to as many people as possible. That is, if a dearth of rugby was globally fatal and the only anecdote was posters of the All Blacks' players every few meters. FULL POST