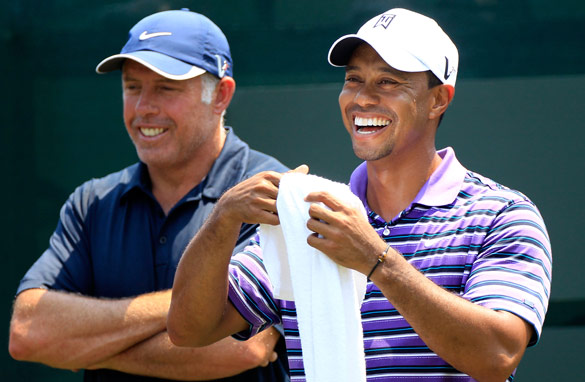 Steve Williams (left) and Tiger Woods (right) enjoyed a successful relationship until their split earlier this year. (Getty Images)
Professional caddies do much more than just carry a bag for tournament players, what they provide should not be underestimated.
Caddying is a very well paid job for those good enough to attain the best bags and the individuals who chose this nomadic existence now come from a wide variety of backgrounds and not just the caddy shack clique of years gone by.
Australian Steve Elkington was so pleased with his caddy Dave Renwick's performance at the 1995 PGA Championship, where he defeated Colin Montgomerie in a playoff; he presented the Scot with his entire winnings. FULL POST