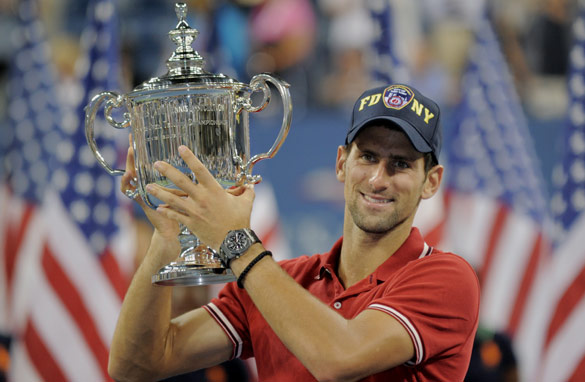 Novak Djokovic has won three Grand Slams in 2011 and lost only two matches. (Getty Images)
Five other men have won three major titles in one year in the Open era, but none so emphatically as Novak Djokovic.
The Serb secured his maiden US Open title on Monday with his sixth straight win, all in finals, against the man who was so dominant last year, Rafael Nadal.
This latest victory took Novak's 2011 record to an astonishing 64-2 and only one of those matches did he actually lose - the other was an injury retirement in the Cincinnati final. FULL POST