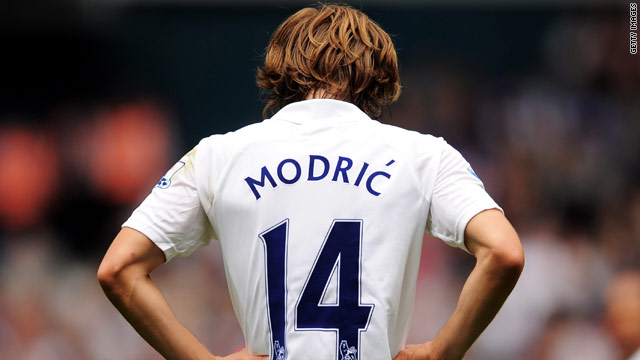 Luka Modric could be heading out of Tottenham on the final day of the transfer window.
The final day of the summer transfer market is set to be as frantic as ever. I have a few friends who are football agents and I know that on this day they don't sleep, they don't eat, and they don't exist outside of any conversation that doesn't involve transfers.
Like always, I expect a few big deals to be concluded on Wednesday. Some big clubs still have money to spend and managers are still hoping to convince their owners to splash the cash. Below you will find a list of ten deals I would like to see happen on Wednesday. Some you could say are a case of wishful thinking, but others could happen in the final hours of the market.
Luka Modric moves from Tottenham to Chelsea The Blues have courted the Croatian midfielder all summer long and he would definitely be a great addition to a side that desperately needs some creativity. Juan Mata was a good signing, but Modric would add a different dimension to Chelsea's midfield. They would automatically become more dynamic and less predictable with him in the team. I know Andre Villas-Boas really rates Modric highly and he will try to convince Roman Abramovich to open the purse strings to bring him over to Stamford Bridge. Tottenham have resisted so far in allowing their star midfielder to leave but they don't want a grumpy Modric in the dressing room all season long.
Likelihood of happening – 9/10
FULL POST