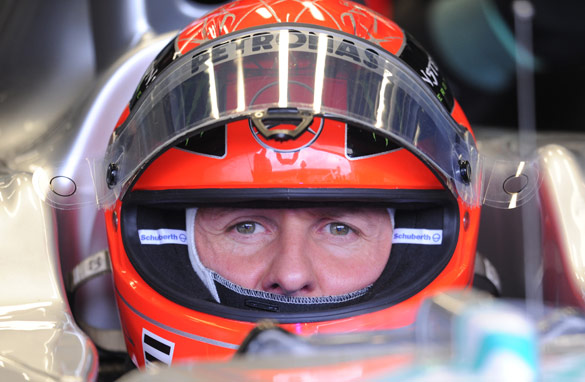 Michael Schmuacher has won a record seven world championships, but his popularity is still questionable.
It's a little-known fact that Michael Schumacher got his big break in Formula One because another driver had been jailed for 2 months.
In 1991, Jordan driver Bertrand Gachot was locked up for assaulting a London taxi-driver, forcing him to miss four races including his home one at Spa. Schumie stepped in to the cock-pit and the rest, as they say, is history.
With the sponsor 7-Up displayed prominently and prophetically on his nose-cone, Schumacher qualified for his first F1 race in 7th position. Clutch problems meant he retired on his first lap, but he impressed so much that he was immediately snapped up by Flavio Briatore and the Benetton Ford team, who coincidentally were sponsored by Mild Seven, where he won the first of his record seven drivers' championships. FULL POST