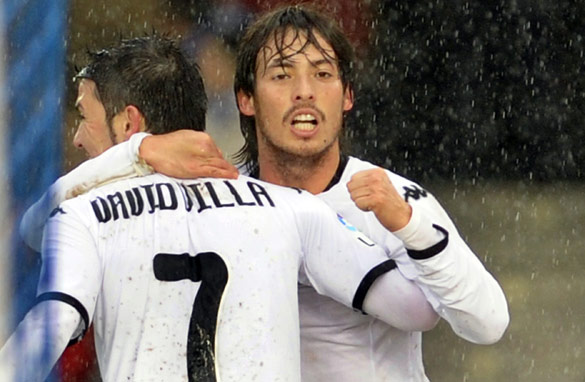 David Villa and David Silva are two of the stars Valencia have had to sell in order to balance the books.
Given the widespread notion that all footballers in Europe are multi-millionaire, Ferrari-owning playboys you would be forgiven for thinking that many of the players in Spain's La Liga were acting in a spoilt manner by striking for money.
If you did, I wouldn't blame you - the postponement of the first day of fixtures for one of the world's finest leagues is enough to warrant strong emotion - but it would be a misplaced opinion.
The downing-of-tools in Spain has nothing to do with the rich and famous soccer stars of Real Madrid and Barcelona. FULL POST