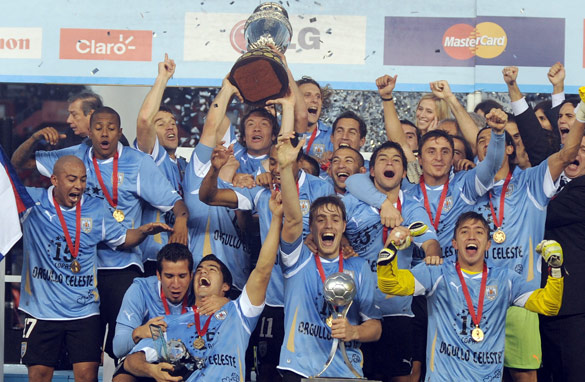 Uruguay's players celebrate after beating Paraguay 3-0 in the 2011 Copa America final.
Size isn't everything. If it was, there would be no way Uruguay could ever be as successful as it is at football. Despite a population of only 3.5 million people, the tiny South American nation has recently enjoyed a spectacular renaissance, making the semifinals of the World Cup last year and winning a record 15th Copa America title last weekend.
How has this happened? A lot of people have pointed to the fantastic performances of star players Diego Forlan and Luis Suarez. However, there is more to it than that.