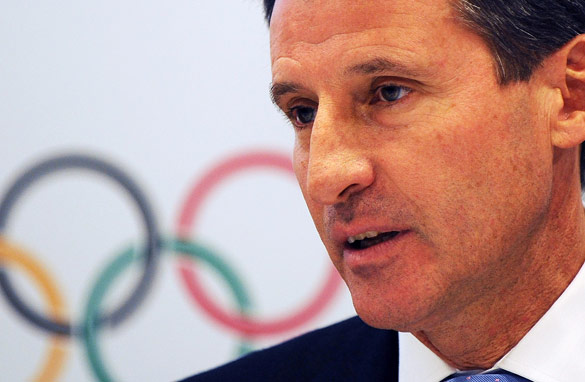 Have a question for Seb Coe? This is your chance to get answers from the main man behind the London 2012 Olympics.
July 27 is a significant day for London: it marks one year until arguably the greatest spectacle in global sport takes place in the British capital.
Beginning with the symbolic lighting of the flame, and enduring for 19 days until it is extinguished, nation will fight nation across 26 sports and 39 disciplines in pursuit of the coveted haul of gold medals on offer.
The drama, emotion and enchantment of the Olympic Games is enough to capture imaginations across the planet as the story of athletic ambition unfolds. London will be the backdrop to an event which will undoubtedly test previous records as the most watched event of all time.
To be the man charged with delivering the Games to such high expectations is a role few would welcome and even fewer could pull off, but for Sebastian Coe - former 1,500-meter world record-holder, double Olympic gold medallist and British lawmaker - it is his day job.
The 54-year-old, who led the successful bid which saw London chosen by the International Olympic Association (IOC) over Paris and Madrid as hosts, has been project-manager supreme preparing a sprawling city of millions to welcome the world in celebration of track and field.
Challenges he has faced include the controversial ticketing system, the race to upgrade London's infrastructures and the daunting task of following the 2008 extravaganza put on by Beijing.
CNN spoke to Coe on July 25 ahead of the "One year to go" countdown, and asked the 2012 chief some of your questions. Thank you to all those who responded.
The interview will be shown on World Sport on Wednesday July 27.