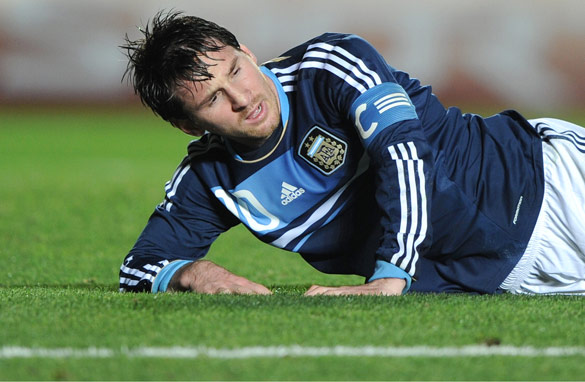 Down and out: Lionel Messi was powerless to prevent Argentina being eliminated by Uruguay.
The bigger they are, the harder they fall. South American giants Argentina and Brazil, who have won a combined 22 Copa America titles, were both knocked out of the competition over the weekend.
How did this happen? A lot of fans have been quick to point their fingers at stars Lionel Messi of Argentina and Brazil's Neymar.
However, before you do that, check out my arguments as to why the coaches are really the ones to blame. FULL POST