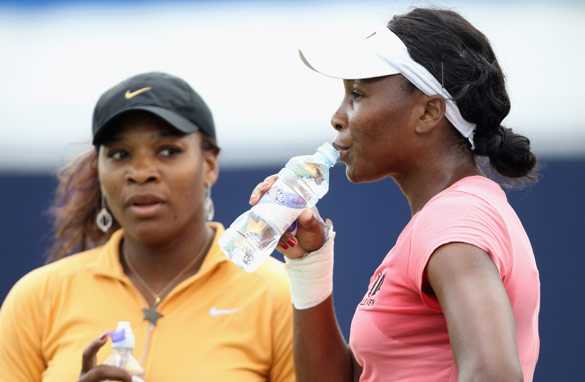 Serena (left) and Venus (right) have won the Wimbledon ladies' singles title nine times between them.
The questions about Serena Williams' continuing desire to play tennis after her near-death experience earlier this year were clearly answered with her performance and subsequent emotional outburst in Tuesday's first round match with Aravane Rezai.
I can't remember ever seeing Serena cry, but she was blubbing away both into her towel and afterwards in her post-match press conference with former CNN presenter Phil Jones, remember him?
Even when Serena loses she doesn't shed a tear (in public at least) and though I'm not one for too much emotion, it was really heartwarming to see. FULL POST