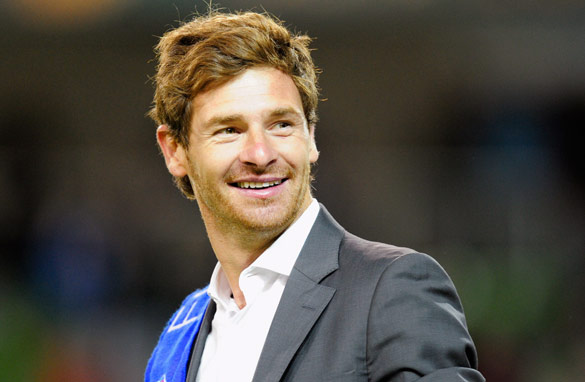 After guiding Porto to both domestic and continental success, Andre Villas-Boas looks set to move to Chelsea.
Over the last couple of days, I've lost count of the times people have asked me how to pronounce the name of the man who is close to becoming the new Chelsea manager.
Andre Villas-Boas (and-REH Vil-ASH Boh-ASH) will soon become one of the highest profile managers on the planet. If his deal goes through, this man will soon take charge at one of the biggest clubs in the world of football, and walk into the eye of an English media storm in the process.
Let's get one thing straight. Villas-Boas is an incredibly gifted coach.
His precocious talent that we could compare to the medical genius Doogie Houser. This man has been fast tracked to the top of the game, not because of his contacts, but because of his ability. I have no doubt that he has the skills necessary to become a top manager. My concern is that this job may come too soon.
Villas-Boas has only had one full season as a full-time manager. It may have been an incredible campaign in which he won four trophies, but managing in Portugal and the Europa League is not the same as coaching in England and in the Champions League. The expectations will be infinitely higher at Stamford Bridge, as will be the pressure.
What do I know about Andre? I have met him a couple of times and found him to be very humble and mild mannered. I have tried to interview him but unfortunately he sticks to a policy of not talking to journalists exclusively.
He prefers to address them all in press conference situations, just like Pep Guardiola. He speaks perfect English and also has working knowledge of Italian and Spanish. I think he is confident, charismatic and composed.
One factor which plays in his favour is he knows the London club and several of the players very well. Of course he spent three seasons at Stamford Bridge working as an assistant with Jose Mourinho. He shouldn't find it too hard to rekindle the relationship he had with the likes of Didier Drogba and Frank Lampard.
I am curious to find out how he will get along with John Terry. From various accounts, I have heard the captain had a hand in Mourinho's dismissal a few years ago, and there could be some tension there.
If you are wondering about what style he will want to play, I can tell you he will go for a positive, possession-driven brand of football. His FC Porto side scored 141 goals in 58 games (average of 2.4 goals per game) last season and as a manager he was someone who always wanted his players to keep attacking.
No matter what the score was or what other match was on the horizon, he wanted 100% commitment to attacking football at all times.
So in summary I really believe in the man, I just don't know if I believe in the arrangement. Although people say age is just a number, at 33 Villas-Boas simply does not have the experience to take on a job like this one.
I really hope he is successful, and I hope he is given the time to be successful, however, the pressure and expectations might be a little too much for a man who only has 18 months of management under his belt.