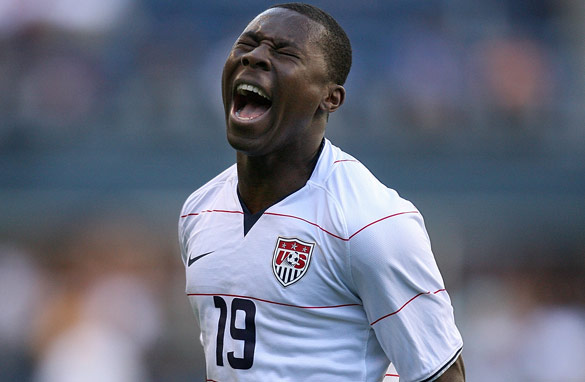 Freddy Adu was touted as the next big thing in United States soccer but has so far failed to break through.
Is it just me or should the United States be better at soccer?
With a population of over 300 million and with a large percentage of immigrants from countries where football is king, it is my belief there should be more talent in America.
When Team USA lost to Panama and then had to battle long and hard to beat Guadeloupe in the Gold Cup, I thought it was time for a reality check. To be defeated by a team ranked 67 in the world and then barely beat another not even officially affiliated with CONCACAF, the regional football body that covers North and Central America and the Caribbean, is surely not good enough. FULL POST