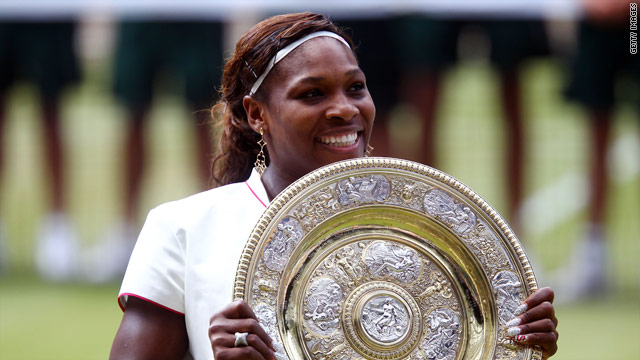 Serena Williams proudly shows off her fourth Wimbledon crown but can she win a fifth?
The news that Serena Williams is to return to action for the first time in nearly a year certainly gives added spice to the build-up to the third grand slam of the year at Wimbledon.
Williams has been sidelined since winning her fourth title at the All England Club since July, not hitting a ball in anger unless you count a money-spinning exhibition match against Kim Clijsters in Belgium in front of a record crowd for a tennis match.
But days before she had stepped on a shard of glass in a restaurant in Germany to set in course a train of events which she will want to banish to the back of her memory bank. FULL POST