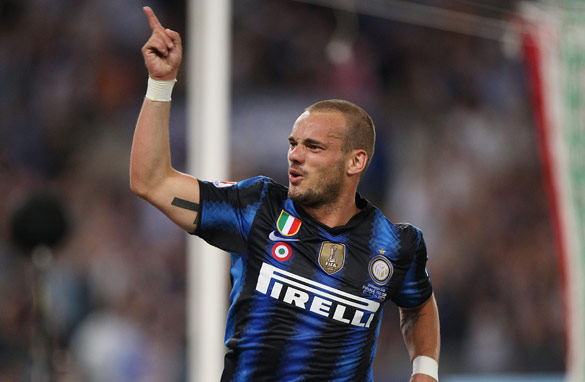 Wesley Sneijder may be looking for a new challenge after two seasons at Internazionale. (Getty Images)
Any day now I will wake up in the middle of the night in a cold sweat. It has been a week since I last watched a football game and the withdrawal symptoms will surely manifest themselves soon enough.
There is only one cure. Keep the mind busy until the Copa America kicks off on July 1. And what better way to do that than to start speculating on what major players may be moving this European summer?
Let's do it. Below is a list of the top 10 transfer targets and where they may be going. FULL POST