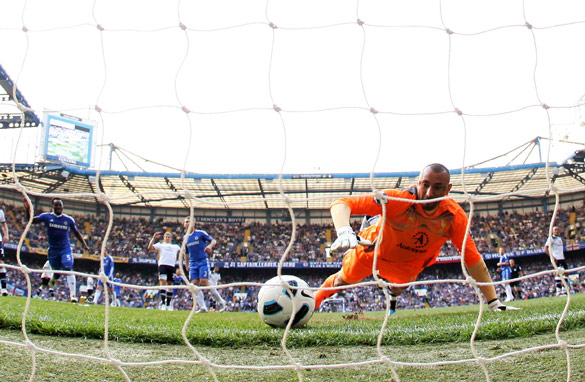 Heurelho Gomes scrambles to try and prevent Frank Lampard's shot from creeping over the line.
Events in England and Spain over the last week showed once again that football desperately needs technology in order to maintain its credibility with fans, in the present and in the future.
In the English Premier League this past weekend, Chelsea maintained their title hopes by beating Tottenham thanks to a goal that wasn't and another that was scored in an offside position.
Meanwhile, in the Champions League, the semifinal between Real Madrid and Barcelona was damaged when the match referee wrongly sent off a Real player after he had not made contact with his opponent. FULL POST