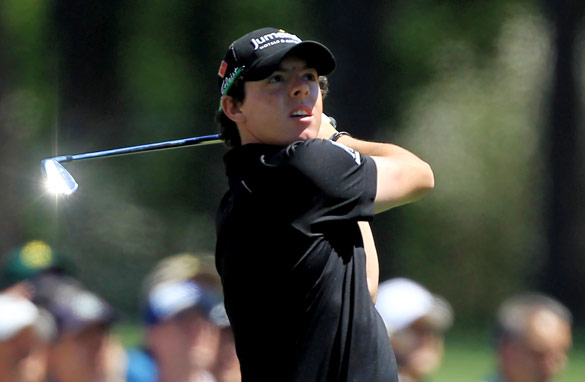 Rory McIlroy has made an impressive start to the 2011 Masters at Augusta.
I'd like to tell you that I've known Rory McIlroy since he was a little kid but I haven't, well not really.
When I first saw him play as a 13-year-old (one-handicapper) at the Hermitage Golf Club outside Dublin, in the Irish Boys Championship, it struck me that although small in stature and very boyish in looks, he was actually a man in a boy's body, playing with the authority of a seasoned veteran and clearly destined for bigger things.
It's not often that Mozart returns in the shape of a boy golfer from Holywood (pronounced Hollywood) in County Down. FULL POST