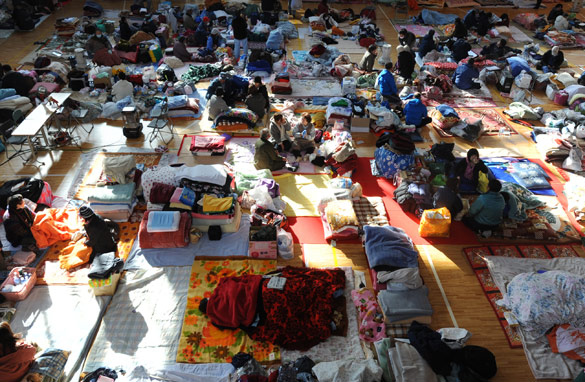 Sport has already played a part in Japan's recovery, with people taking shelter in local gymnasiums.
The world of sport has done as much as it can to show its support for the victims of the Japanese earthquake.
Of course, there is only so much the sympathetic words of athletes like American tennis star Andy Roddick can do. Respectful gestures, like the wearing of black armbands or the staging of a minute's silence, are symbolic for the victims but offer no solution.
But then athletes, like the rest of us, are in an impossible situation when responding to national tragedies.