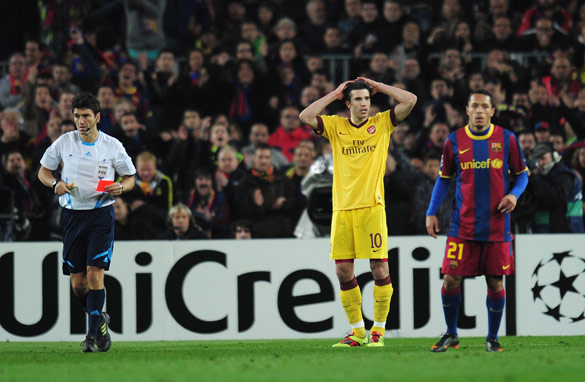 Arsene Wenger's anguish was caused by Robin Van Persie's sending-off against Barcelona.
He's a sore loser but a superb manager, and Arsenal boss Arsene Wenger was right about one thing: Referee Massimo Busacca did "kill" Tuesday night's Champions League Round of 16 match at the Camp Nou stadium.
Although Arsenal's conquerors Barcelona were magnificent - statistically, the better side by a long way - the point about football, in fact sport in general, is you just never know what will happen.
Wenger's anguish was caused by Robin Van Persie's sending-off. He was given a second yellow card for kicking the ball after the referee had blown his whistle. Only, it wasn't a petulant act; Van Persie was shooting at goal just one second after the offside flag was raised.
FULL POST