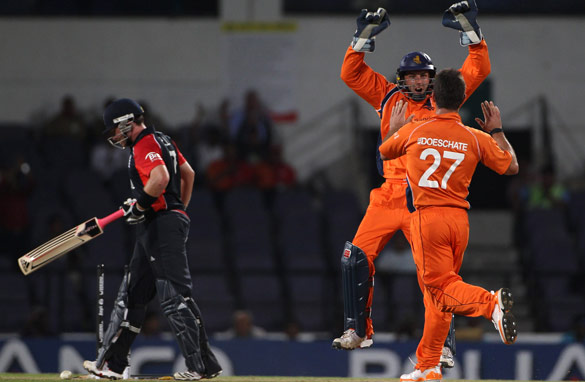 The Netherlands tested England before losing their opening match of the 2011 Cricket World Cup. (Getty Images)
The International Cricket Council has decided that the 2015 World Cup will involve just 10 teams – four fewer than this year.
It's a decision which has been endorsed by Australia captain Ricky Ponting, who believes the so-called "minnows" of the game just aren't competitive enough and that one-sided matches compromise the tournament.
Cricket is a massive sport, but its popularity is restricted to certain pockets in the world. For many people outside these areas, the game is like a foreign language – very difficult to understand. So shouldn't organizers be trying to encourage cricket's global growth rather than discourage it? It is called the "World" Cup, after all! FULL POST