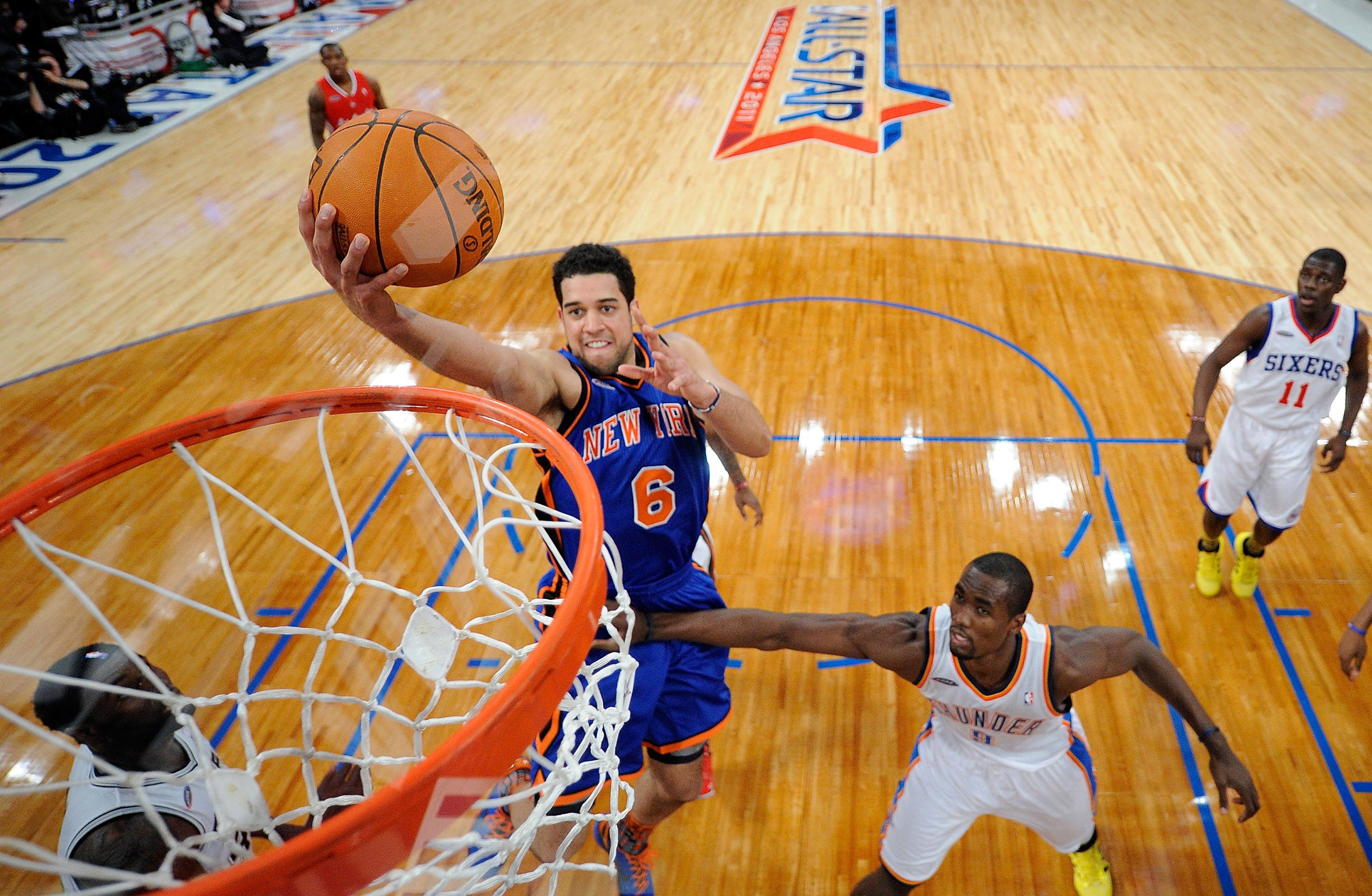 CNN's Patrick Snell agrees with basketball stars Paul Pierce and Kevin Garnett that the NBA All-Stars weekend is the biggest event in the sport.
I've covered FIFA World Cup football finals, UEFA Champions League finals and a fair few other high-profile tournaments in my time, but I was not quite sure what to expect when I was asked to attend my first ever NBA All- Star weekend here in Southern California.
Of course, I had a reasonable idea in one respect given the location of the event - Los Angeles, Hollywood. And we all know that nobody does showbiz or razzamataz quite like the Americans. There was a celeb sighting pretty much every which way you looked and the legions of young fans following Canadian singing sensation Justin Bieber were not disappointed with his appearance on court during the All- Star Celebrity game.
On the near five-hour flight though from CNN World Headquarters in Atlanta, I got to thinking. Was this event kind of like the Superbowl of basketball? I swiftly concluded no, how can it be? But that was before I heard some of the big-name players have their say before Sunday's big game at the Staples Center in downtown Los Angeles.
The race for the NBA title is far more serious stuff I initially thought but at the same time you can't ignore the fact that when East meets West there's more than a fair share of bragging rights up for grabs! Make no mistake, these players want to win badly. They're not just here to make up the numbers!
The first mega-star I spoke to as part of a packed media day, Friday was a certain LA Laker and local hero Kobe Bryant. After due consideration, he concluded: "It won't ever be the size of the Superbowl but this has turned into one big show. There's a lot going on." Fair enough I thought. Kind of what I believe too, but then this from Paul Pierce of the Boston Celtics who was adamant that "it's a huge huge event. This is right out there. It's bigger than the NBA finals. This is huge for the game of basketball because everyone around the world gets to enjoy the greatest players together." Kevin Garnett - another Boston star - weighed in too. " It's like our Oscars or Grammys if you will."
After full and final consideration, I was forced to go with the viewpoints of Pierce and Garnett. This is the nearest thing basketball has to the Superbowl on so many levels and this event gets bigger and bigger too. The game was available to more fans worldwide than ever before. Shown on Television in 215 countries and territories and it seems the world's media has embraced it like never before with more than 460 International press members converging on the "City of Angels" to cover every step of the action.
There's no question in my mind that the East's battle with the West matters....and it matters like never before.