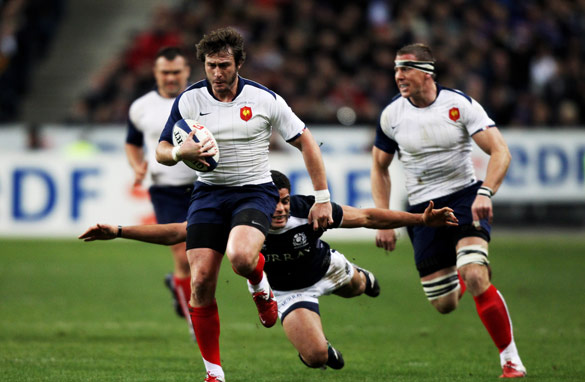 France's 34-21 win over Scotland in their Six Nations opener was in sharp contrast to their defeat to Australia last year.
If you like to be surprised, keep your eyes trained on France's rugby team this year. They should be the northern hemisphere's leading candidates to win the World Cup but their sheer unpredictability makes it impossible to declare that with any confidence.
France seems to have the unique knack of serving up inspiring victories and embarrassing defeats in equal measure; a seven-try thriller to start the defence of their Six Nations title coming just a couple of months after a 43-point thrashing by Australia.
It reminds me of the scene in the last Batman movie when the camera slowly moves around dashing District Attorney Harvey Dent to reveal the horrific injuries on one side of his face.